Dreamer
Posts: 114
Joined: Sun Sep 27, 2015 3:33 pm
Character Name(s): ZsaZsa tiny princess of Lambent
Harkyn and holding Patches hostage, while trying to maintain his plans on multicresting in all the house

You see a pressed seal of wax is etched displaying in the center an Alliance Sigil. The etching is shaped in the manner of a coat of arms. The top right sector, a teacup, the top left, a dolly.
Zsa Zsa,tiny princess of Lambent. Starchild
Coraal

++Scz++
+Wordsmith, Dreamsmith, Master of Fate+
[/size]
++Don't try to please everyone - it will kill you - be a bitch, the life
you save may be your own++
My character in Skyrim
House of Calenture
Posts: 488
Joined: Sun Jul 26, 2015 9:22 pm
Character Name(s): Arlyana Jax
Avayla
Arlyana Jax Shaw
Sovereign of Stuffing
Eternal Calenturian
Uthanatos: I don't know what you are talking about, that's not a woman, it's an AJ
That's cute, I like that!

~C*Val'He*E~
dois corações uma alma
Dreamer
Posts: 2
Joined: Sun Mar 12, 2017 7:43 pm
Character Name(s): Black-Lotus
Alliance of the Eclipse
Posts: 122
Joined: Tue Jun 28, 2016 5:50 pm
Character Name(s): Coraal
Pa'uqo Coraal
No one saves us but ourselves.
No one can and no one may.
We ourselves must walk the path.
Buddha

Shoddy editing skills, activate!


Spot on, only imagine so much more hair. Much, much more hair.
Order of the Sable Moon
Posts: 44
Joined: Thu Jul 23, 2015 1:58 am
Character Name(s): Rafe, Takalia
Location: Westminster, CO
Contact:
The dream is out there, we can make it real
~Rafaella
Order of the Sable Moon
Posts: 69
Joined: Sun Feb 04, 2018 7:01 pm
Character Name(s): Starling
I could just say - Evan Rachel Wood, but honestly,
Starling
is molded entirely after Delores from Westworld (pre self-awareness), but throw some blue hues in her hair.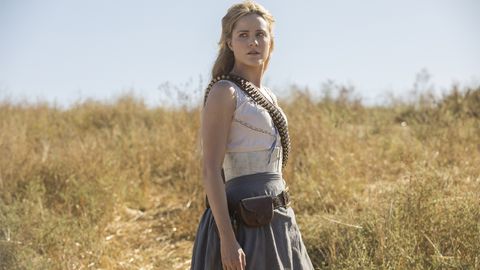 Some people choose to see the ugliness in this world. The disarray. I choose to see the beauty. To believe there is an order to our days, a purpose.